Kent Johnston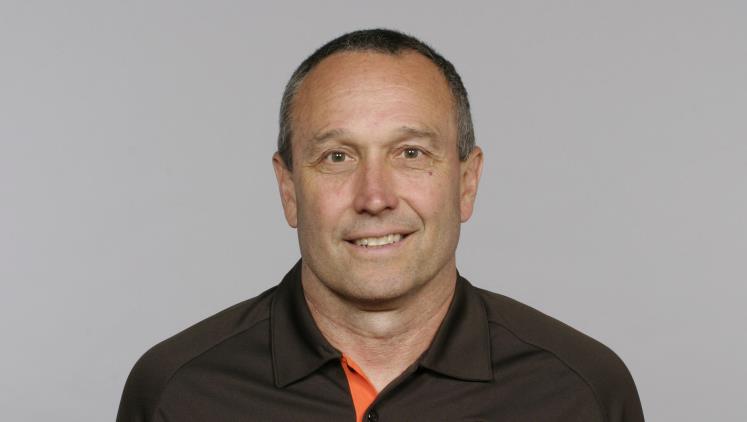 For nearly four decades Kent Johnston served as strength and conditioning coach on the high school, college, and professional levels. During his storied career, Kent has catapulted from a rural high school in Texas to several leading NFL teams, where his coaching helped lead to six playoffs, two Super Bowl appearances, and a Super Bowl title. His training approach incorporated an understanding of individualized programs, off-season workouts, injury prevention, and novel techniques to maximize performance on the field. He also lent his expertise to assisting the development of training programs for youth.

Allen Kent Johnston was born on February 21, 1956, in Mexia, Texas, the eldest of five children to Allen and Joy Paris Johnston. His mother was a teacher and track coach. In high school he became interested in strength and conditioning while training with a local bodybuilder. After graduating in 1974, he attended Stephen F. Austin State University where he played defensive back. Johnston's coaching career began at Teague High School in Texas, after which he coached at Northwestern Louisiana University (1978), Northeast Louisiana University (1980-81), Willis High School in Texas (1982), and the University of Alabama (1983-86). At Alabama he served as a graduate assistant while earning his master's degree in physical education (1984). He later assumed the role of assistant strength and conditioning coach under Al Miller, and then joined the professional ranks when head football coach Ray Perkins left Alabama in 1987 to lead the Tampa Bay Buccaneers. At Green Bay under Mike Holmgren from 1992 to 1998, his responsibilities included rehabilitation of injured players and developing individualized nutritional programs. In 1997 the Packers won Super Bowl XXXI, and Johnston was named Coach of the Year by the Professional Strength and Conditioning Coaches Association. He followed Holmgren to the Seattle Seahawks for five seasons until 2004 when Alabama Coach Mike Shula, whom Johnston had mentored as a player, recruited him to return to Tuscaloosa. With Shula's departure in 2006, Kent entered private business, opening a training center and day/care/afterschool facility center in Waco, Texas, to promote child development. Johnston subsequently headed strength and conditioning programs for the Cleveland Browns (2011-13) and the San Diego Chargers (2014-16).

His coaching philosophy stresses technique and fundamentals as the basis for building (a la Al Vermeil) a pyramid of skill development that will result in productivity. Johnston's fitness plan consists of six components to provide each player with a "pathway to peak performance." They include movement (emphasizing range of motion), coordination to build activity in the brain, strength to facilitate movement and coordination, speed to execute at a high level, power to blend strength and speed, and endurance to ensure longevity of performance. A unique aspect of Johnston's program has been his utilization of concepts from martial arts and yoga to offset traditional weight and aerobic training. Taekwondo fostered lower body swiftness, judo promoted leverage movements, and yoga was useful for core development and spinal stretching. Johnston employed bits and pieces of each of these Eastern art forms to keep his players healthy and more effective. Notable NFL players he has coached include Vinny Testaverde (Buccaneers), Brett Farve (Packers), and Cortez Kennedy (Seahawks).

Since retirement from full-time coaching in 2017, Kent Johnston has applied his many years of experience to developing programs outlined in his 2014 book SkillFit for parents and educators to teach children proper physical skills.